Preparing your Home for Spring Storm Season in Northern Lake County
4/12/2022 (Permalink)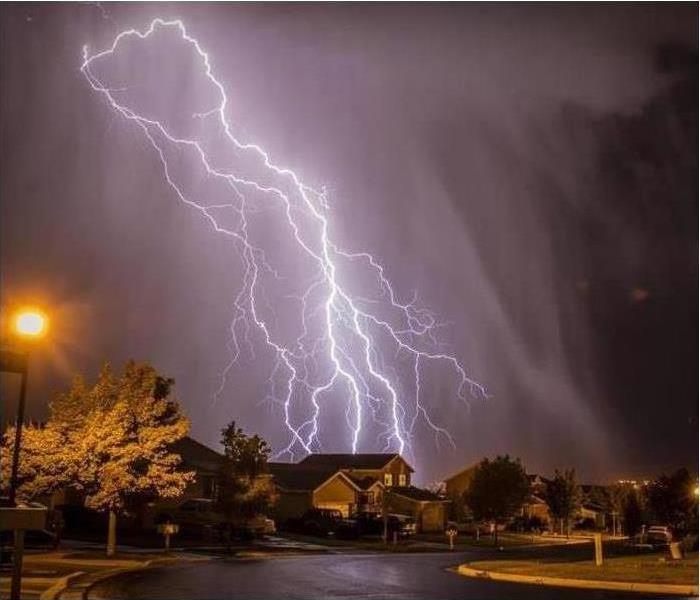 Spring weather can be unpredictable. It is important to prepare in advance for the ever changing Midwest weather.
Spring has officially arrived. Warmer days have begun, and spring foliage is popping up all around us. The beauty of spring brings along with it the probability of strong storms. With a little forward thinking, you'll be prepared to protect your home. Check out these tips for some ideas to be ready for whatever happens.
Sign up for weather text alerts
The Federal Emergency Management Agency (FEMA) sends text messages to keep you updated on emergency situations. However, long before anything gets that severe, your local government, weather channel, radio stations and power companies have similar services that let you know what's happening in your region. The more information you get, the easier it is to plan and prepare.
You can also download the FEMA app to your smartphone, which gets you real-time National Weather Service alerts. You'll also have access to important emergency safety tips for over 20 types of disasters.
Evaluate your home's exterior
Your home is designed to shelter you from the weather. To keep it in tip-top condition, do regular walk-arounds and inspect for issues. Keep an eye out for the following things:
Loose shingles
Loose siding
Tree branches extending over your house or driveway
All unattached structures like sheds or gazebos should be bolted securely to their foundation
Loose patio furniture that should be secured
Loose gutters and missing/detached downspouts
If you have shutters, make sure they're secure and clear of debris
Check to see if your fence needs repair
Check your sump pump
As the saying goes, "April showers bring May flowers." And with all that rain, your risk of flooding increases. If you have a sump pump, it's a great idea to run through an annual sump pump maintenance list.
You'll want to clear all debris so it doesn't impede function and ensure your back-up is in working order. With added sump pump failure and water backup coverage on your homeowner's insurance policy, you'll have better protection that can bring real peace of mind when the rain starts to fall.
Weather can be unpredictable, but you can still prepare for the unexpected. Talk with your local insurance agent to review your homeowner's coverage, and call SERVPRO of Gurnee in the event your home sustains damage. We are available to take your call 24/7/365 at 847-838-2954.