Fall Fire Safety for Northern Lake County IL Homes and Businesses
11/24/2021 (Permalink)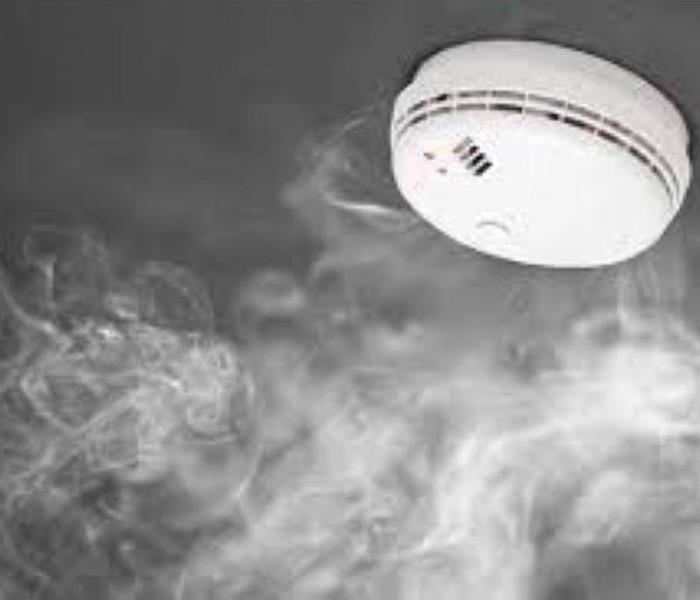 For more information on smoke and carbon monoxide detectors, contact your local Fire Department or go to NFPA.org.
With the fall time change, remember to change the batteries in your smoke and carbon monoxide detectors. This is an easy way to remember this task and to keep your detectors in working order, however this is not the only attention you need to give to these life saving devices. The following are important facts regarding the use and installation of smoke and carbon monoxide detectors in your home.
Smoke Detectors
Make sure smoke detectors are installed in every bedroom, outside sleeping area, and at least every floor of your home.
Test your smoke detector every month.
Have a plan when your smoke detector sounds to get out, account for everyone, and call 911.
Replace smoke detectors every 10 years. Many new smoke detectors have a 10 year sealed battery. Make sure you test your detector to make sure it is working; if it is not, replace it.
Carbon Monoxide Detectors
Make sure carbon monoxide detectors are installed outside each sleeping area and have at least one on every floor level. The law requires a carbon monoxide detector to be installed within 15 feet of every room used for sleeping purposes.
Test your carbon monoxide detector every month.
Contact your local fire department when your carbon monoxide detector activates, move to fresh air outside, and make sure everyone in the home is accounted for.
Replace carbon monoxide detectors every 10 years.
Furnaces
Heating equipment is a leading cause of home fire deaths.
Have heating equipment and chimneys cleaned and inspected every year by a qualified professional.
The leading factor contributing to home heating fires (25%) is failure to clean, principally from solid-fueled heating equipment, primarily chimneys.
When purchasing smoke or carbon monoxide detectors, make sure they have been rated by an approved agency such as Underwriters Laboratories (UL). Homes built within the last 20 years will have hard-wired smoke detectors located on each floor of the home. When replacing these smoke detectors, make sure you use a licensed electrician to assure the work is performed according to applicable codes.
In the event you sustain damage in your home or business from smoke or fire, please contact SERVPRO of Gurnee at 847-838-2954 for a no-cost assessment. We are always here to help.