Fire Restoration 101: Levels of Damage
3/26/2020 (Permalink)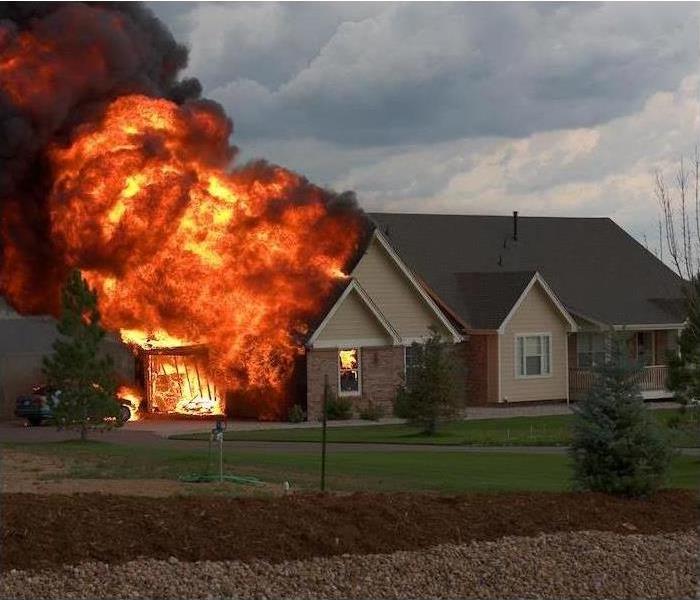 SERVPRO of Gurnee is here to help answer your questions and restore your home to its preloss condition.
Levels of Fire Damage
Not all fires end with the same amount or level of damage. Fire damage is categorized into three different levels: minor, moderate, and major. The trained professionals at SERVPRO of Gurnee will assess your damage and provide a plan of action to restore each unique fire loss.
Minor Fire Damage
Smoke residue is light and contained to certain rooms or areas.
Restoration may involve dry cleaning and/or wet cleaning of ceilings, walls, floors and contents.
Areas may need to be repainted, and minimal items may need to be replaced.
Moderate Fire Damage
Smoke residue is moderate, and more materials require wet cleaning.
Multiple areas require repainting, and the number of items requiring replacement multiplies.
Floors may require refinishing.
Heat damage requires more materials to be replaced.
Smoke orders are noticeable and the structure may require additional deodorization.
Major Fire Damage
Smoke residue is present through a large portion of the structure.
Smoke odor is much stronger, even overwhelming.
Heat damage is severe.
Structural framing and finishes may be charred, requiring structural repairs.
Emergency services are needed. These include boarding up, establishing a source of electricity, winterizing the building in cold weather, and removing smoke-filled and charred debris.
Restoration will require extensive cleaning of the structure.
Contents that are salvageable will be moved off-site for cleaning.
Multiple methods of deodorization are needed to remove smoke odors.
A fire of any size is one of the most devastating events a home or business owner can encounter. Each smoke and fire damage situation is different, and each requires a unique solution. SERVPRO of Gurnee has the equipment, expertise, and experience to restore fire and smoke damage. It is our number one priority to treat your family with respect and your property with care. Call us today at 847-838-2954 for a no cost assessment.