Sump Pump Maintenance Saves Northern Lake County Homeowners Thousands in Water Damage
3/25/2022 (Permalink)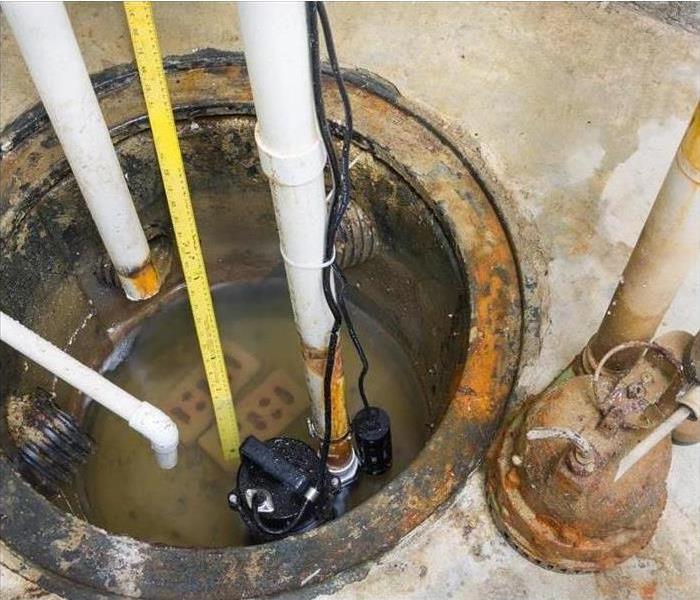 Proper sump pump maintenance mitigates your risk of water damage, potentially saving tens of thousands of dollars.
A number of homes that SERVPRO of Gurnee personnel have recently inspected had flooded basements or other living areas. During the initial inspection process, it was often discovered that a sump pump failure was the culprit of the damage.
Here are some steps that homeowners and business owners can take to ensure their sump pump are operating properly and mitigating their risk of property damage:
Every 3-4 months
Clean pump inlet screen
Check power cord / make sure the cord is plugged in
Make sure the pump turns on by dumping a bucket or two of water into the sump, this will also help to determine if the float is operating correctly up and down.
Annually
Take the pump out of the sump to clean and inspect it for any obvious defects
Clean out the sump
Grease/lubricate any necessary bearings on the pump. Check the owners manual for maintenance instructions.
Lower the pump back into its correct position in the sump
Test the pump and float by dumping a bucket or two of water into the sump.
Most importantly, if you do not feel comfortable taking care of the maintenance or are not mechanically inclined, ask the company that installed it to do the maintenance or for a referral for a company that can. Regular maintenance of your sump pump will help keep your water prone areas safe from flooding and keep your home environment a safe livable space for years to come. A little maintenance will go a long way.
In the event you do suffer a property loss due to water damage, please do not hesitate to call SERVPRO of Gurnee at 847-838-2954. We are here to help with your emergencies 24/7/365.